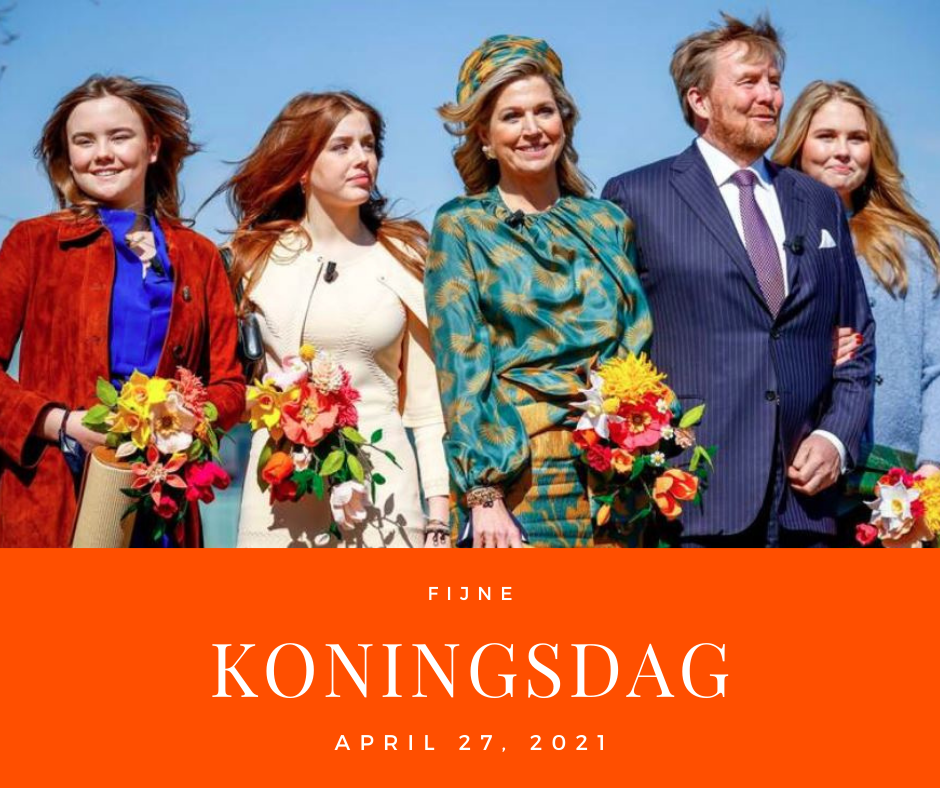 Every year Aruba celebrates the birthday of King Willem Alexander on April 27. King's Day is an official Aruban holiday as the Netherlands, Aruba and the other Dutch Caribbean islands celebrate it with great festivities. Due to Covid-19 safety measures, this year the celebration was short and with limited number of participants. The Governor of Aruba, His Excellency Alfonso Boekhoudt, presided the protocolar ceremony at the Wilhelmina's Park. After the inspection of a unit of the Dutch Marines Corps, the flags of the Kingdom of the Netherlands and Aruba were raised. The short ceremony included a speech from the President of the Parliament Mr. Addy Thijsen and the performances of children's dancing and singing groups.
Wilhelmina Park is a small park watched over by a majestic marble statue of the longest reigning Dutch monarch, Queen Wilhelmina of the Netherlands from 1890 until her abdication in 1948. The park is a lovely place to visit and to take pictures. At the park you will also find a statue of Anne Frank. While in Aruba don't miss the opportunity to visit this iconic place.
Action Tours is a small family business dedicated to creating lifetime experiences through 4×4 adventures in Aruba.
Come enjoy ATV's and UTV's off-road adventure. In our 4×4 All Terrain Vehicles you will discover amazing sightseeing places like the Andicuri Beach and Cave Pool. Desk hours 6:00pm – 10:00pm daily – located at Paseo Herencia Mall. Reservations at www.actiontoursaruba.com or call at + 297 5927514.