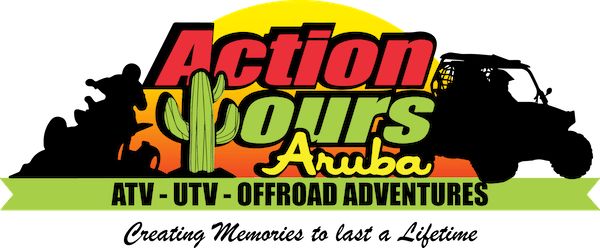 Action Tours Aruba ATV and UTV Tours takes you on the best off-road tour with Natural Pool swim. Available for Hotel and Cruise passengers.
Book Online to Save $10 on All Tours and Excursions!
Come and enjoy the spectacular views of the scenic desert, rock formations and amazing coast side, creating memories that will last a lifetime on board of these amazing vehicles:
ATV's & UTV's.
Join the hundreds of satisfied first timers and repeater customers who chose Action Tours with confidence and place us in a higher rank of Trip Advisor activities on Aruba. Fun and excitement is guaranteed for singles, couples and families.
We are looking forward to having a great off-road adventure with you!  If you have upcoming trips with Action Tours or are thinking about booking a trip in the near future, we are confident that you will feel much more at ease knowing that Action Tour team is committed to making your trip safe and fun!
For your safety and for the safety of others, if you are feeling unwell, we offer flexible cancellations with your prompt refund. Learn more about our protocols.
8 Natural Wonders Tour On-Island Excursion
ATV 8 Natural Wonders - Single Rider
Single Rider price per person

ATV 8 Natural Wonders - Double Rider
Price per vehicle / 2 pxs per vehicle

UTV 8 Natural Wonders - 2 persons Side by Side
Price per vehicle / 2 pxs per vehicle

UTV Family Size to 8 Natural Wonders
Price per vehicle / from 3 to 5 people
Escape from the crowds – limited to 8 vehicles – this exclusive guided off-road ATV/UTV tour takes you and your family to discover eight amazing natural wonders. You can combine ATV's and UTV's. The tour has a duration of 3 1/2 hours approximately, including transportation to and from hotels, apartments, and Airbnb's All taxes are included. No hidden fees.
Cave Pool Tour Cruise Ship Excursion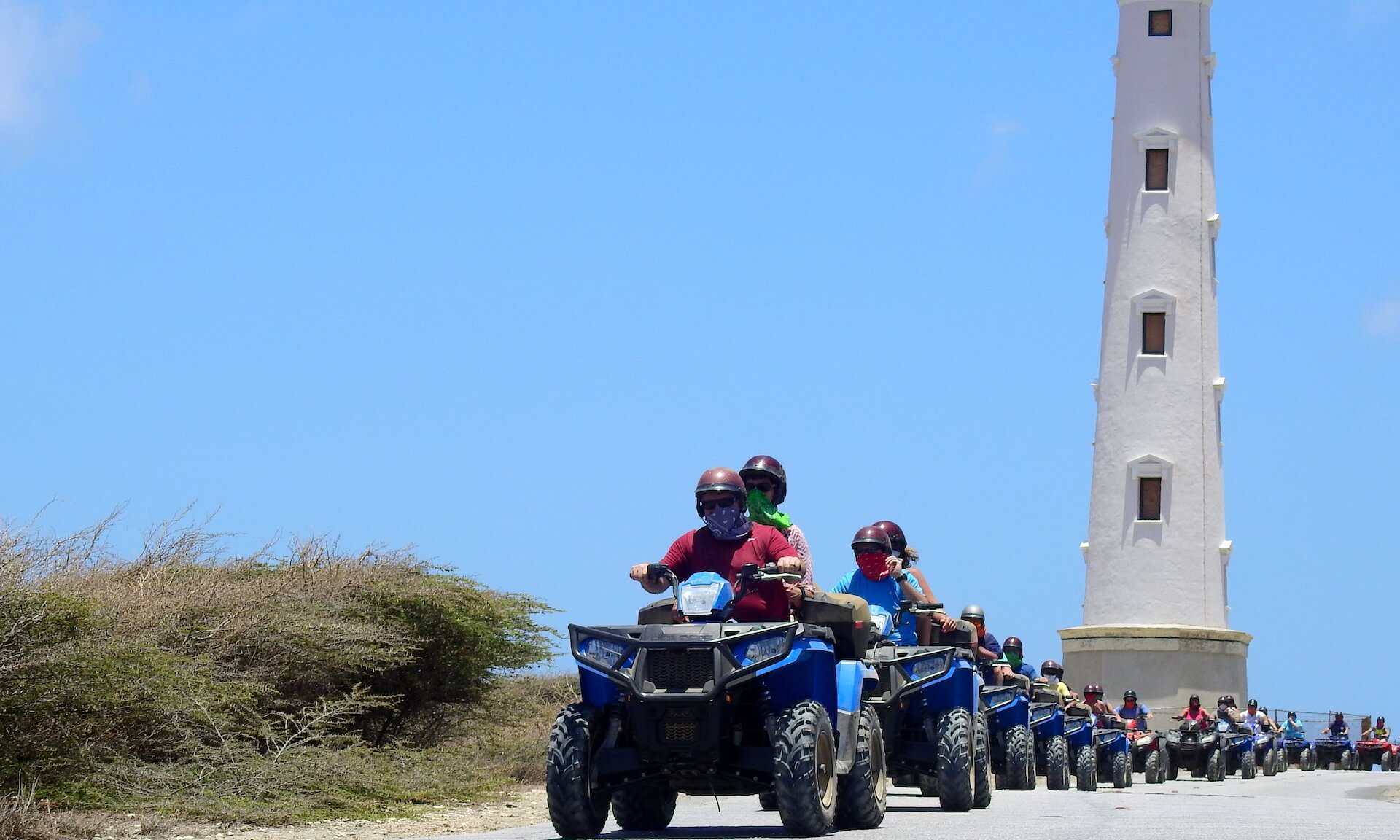 ATV Cave Pool Tour - Single Rider
Shore Excursion Single Rider price per person

ATV Cave Pool Tour - Double Rider
Shore Excursion Double Rider price per vehicle

UTV Cave Pool Tour - For 2 Side by Side
Shore Excursion for two - price per vehicle

UTV Family Size to Cave Pool Tour
Shore Excursion 3-5 - price per vehicle
This Aruba ATV and UTV tour is exclusive for Cruise Ship passengers. This excursion combines the enjoyment of an off-road riding with the unique experience of the best of Aruba's landmark.
Ride to some of the main sightseeing must-see spots, twisting and turning your way through the island's countryside during this exciting off-road adventure excursion in Aruba.
(Exclusive Shore Excursion)
This tour takes you on an adventurous experience
Round-trip transportation
Combine ATV's and UTV's in the same tour!
Automatic transmission vehicles! English Speaking excursion guides!
My partner and I had a lot of fun doing the ATV tour. The 1 tour guide, Jesse was AMAZING!!! Super nice guy, informative and helpful. He turned the experience around for us and definitely made the tour memorable.
The crew at Action Tours loves their jobs and do great at showing off their home country. If you are hesitant to experience the island via an ATV or side by side do not fear. This is easily the best tour we were on during our 10 day stay in Aruba.
If you're considering going on this tour, I promise you it wont disappoint. The ATV's are in great condition. The staff (Jessie, Axel, and Ryan) took excellent care of the large group I was with. Axel was very knowledgeable about the history. The sites are amazing photo opps.
First time doing an ATV tour and it was great! It was a little difficult once we went off road, but worth every penny once I got the hang of it. Would definitely do it again!.
Actions Tours Aruba Contact Information