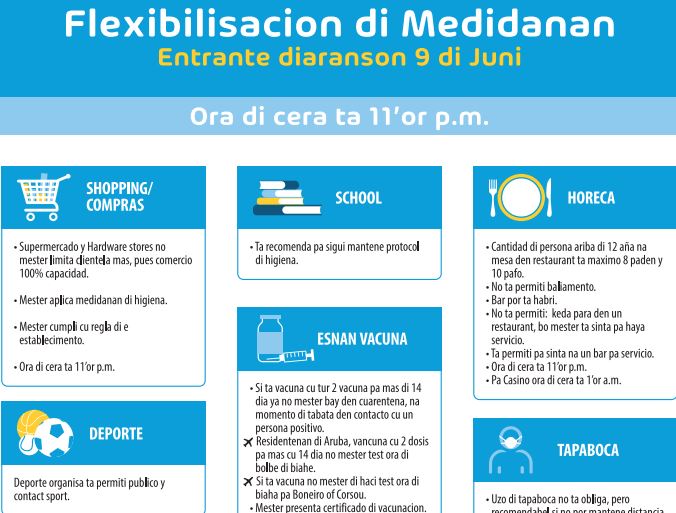 The information published today by the Aruba's Department of Health is that a total of 66.000 persons have been vaccinated which constitutes approximately 67% of Aruba's adult population. This represents great news for Aruba's residents and visitors as the number of Covid's cases has significant decrease compared to pre-vaccination periods.
Because of this positive news, relaxation measures have been implemented. The use of face masks is recommended but could be obligatory in certain establishments. It is important to always observe social distance. Supermarkets and Hardware stores are allowed to received clients at a 100% capacity. Restaurants, Bars and Casinos could open until 11:00pm, tables can be up to 8 people inside and 10 people outside.
We are extremely excited! Little by little Aruba is getting ready for more visitors to enjoy the blessing of this heavenly paradise. We, the people of Aruba are doing our utmost to make your visit memorable. Check out amazing activities on land and see and enjoy the breeze, the sand, and the adventure! Action Tours offers ATV's & UTV's guided tours. Call us or visit our webpage for information and reservations. Welcome to our Island, welcome to Aruba!
Action Tours is a small family business dedicated to creating lifetime experiences through 4×4 adventures in Aruba.