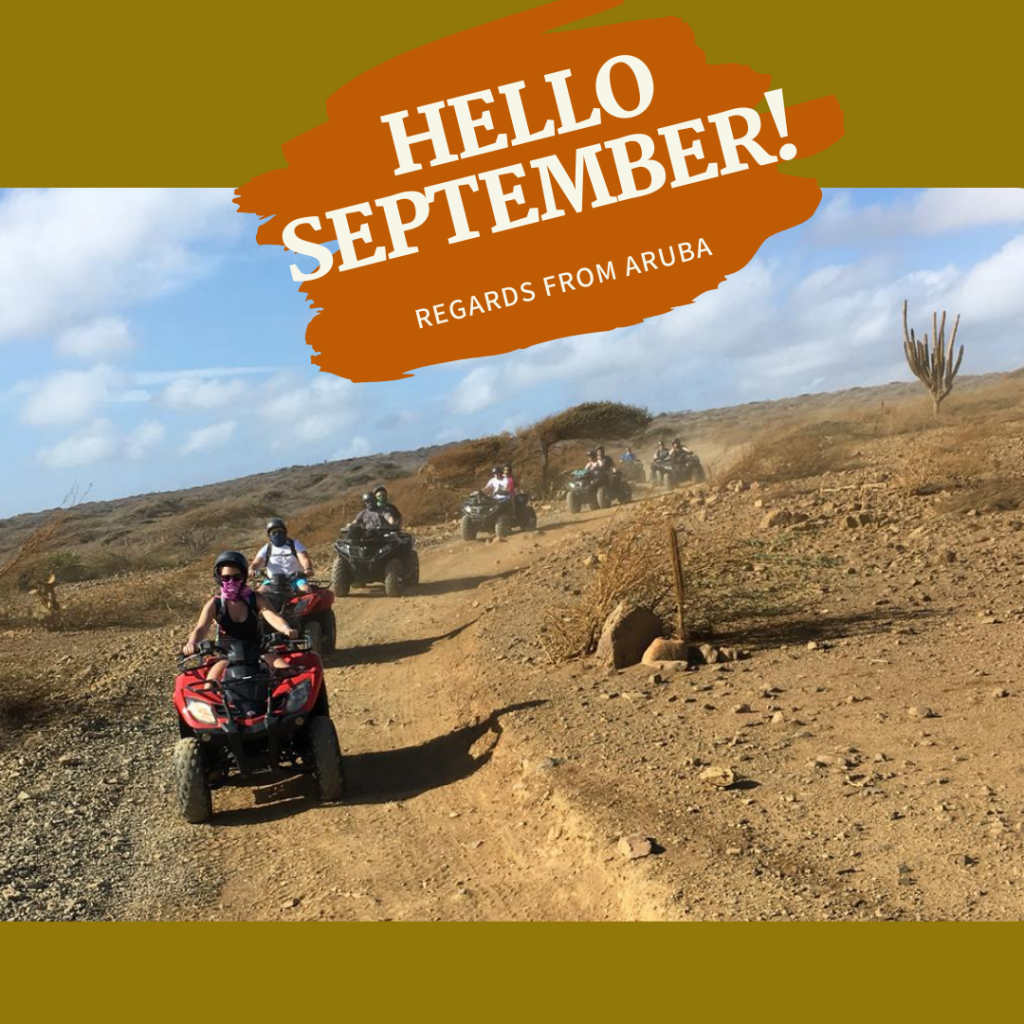 September marks the beginning of a new season, September comes from the Latin septem which means 7 as it was the 7th month in the roman calendar, September has several holidays: Labor Day, Native American Day, Grandparent's Day, Constitution Day and Autumn equinox, and some unique days like National Cheese pizza day, National Teddy Bear Day, and off course the day we remember with great grief, 9/11.
Also, September is a great time to spend outdoors. Go for a hike, bike ride, rollerblade, and for sure on a UTV/ATV tour around Aruba. Take advantage of those hotter days on the road to end up with a refreshing splash on the Caribbean waters of the island.
So, if you decided to take a 4×4 tour around Aruba, here some tips:
– Use sunscreen, at least 3 times during the trip
– Hydrate, take lots of water
– For ATV's wear your helmet, it's mandatory
– Sneakers are recommended
– Light clothing is recommended as the terrain I dusty, lots and lots of dust…
– Wear your swimsuit, just in case…
– Follow the routes, our tour is a 'on the road tour', we promote a responsible driving for your safety and for the environment
– Always carry a camera with you

Action Tours is a small family business dedicated to providing memorable adventures through 4×4 tours around Aruba.