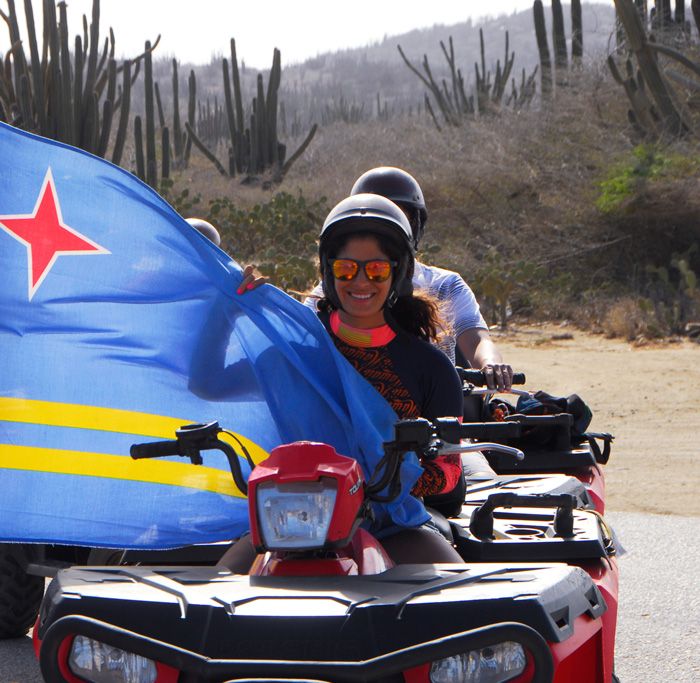 Today, we celebrate the 45th anniversary since Aruba's flag of its own was hoisted for the first time. This year the official celebration due to Covid, will take place with a limited number of participants following the guidelines of the health department. The event will be broadcast via social media, national tv and radio stations.
"Aruba Dushi Tera" – Aruba our dear country – is the name of our National Anthem. The history of this melody date to 1951, were two renowned musicians, Sra. Rufo Wever (Lyrics) and Juan Chabaya (Padu) Lampe (music), composed a beautiful waltz that later became our beloved national anthem.
March 18th, is a national holiday in Aruba and is also celebrated elsewhere – such as in the Netherlands and Curaçao – by the Arubans living there.
The local community as well as our guests are invited to participate of the many cultural events and culinary happenings on the island to enjoy local and international treats with incredibly attractive specials and discounted prices.
Action Tours will be offering tours and presenting our "Aruba Day commemoration Bandana" to contribute to the celebration of our National Day.
Aruba's Anthem & Flag Day – 18 March